Icesource has started its R&D work as early as 2004 and has been constantly growing and developing. Our employees are more than 200 people, including approximately 40 R&D technicians. We continually invest in innovative solutions to ensure that we are at the forefront of the industry of ice making machine, especially large edible ice machines and large fluorine refrigeration block ice machine. Our refrigeration systems and ice machines are particularly appreciated by our customers worldwide, and have earned their ongoing trust and created good brand recognition in the global markets.
Icesource has a state-of-the-art production base of 16,000 square meters, equipping with over 5000 sets of various manufacturing and processing equipment. This enables us to independently complete the production and processing of ice machines, with an annual capacity of more than 5000 sets of different ice making equipment.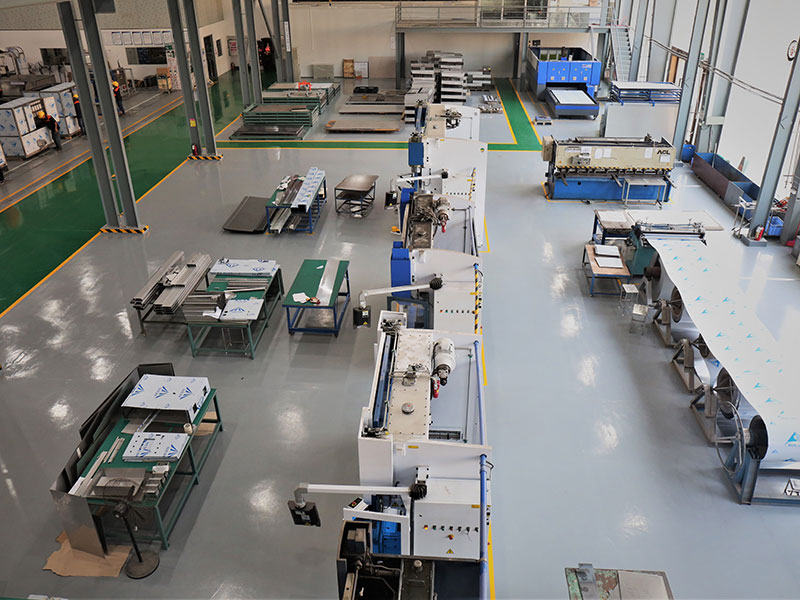 Icesource has a sheet metal processing workshop to produce all kinds of sheet metal materials required for refrigeration equipment. Our factory is equipped with various types of processing equipment, including large laser cutting machine, CNC bending machine and argon arc straight seam welding machine, which significantly ensures and controls the quality and cost of the sheet metal materials.
Large laser cutting machine: high precision positioning and cutting reduces the material waste and guarantees an efficient cutting and a smooth cutting surface. Thus provides aesthetically pleasing and durable sheet metal materials for the refrigeration equipment.
CNC bending machine: accurate and fast bending, and the automatic control greatly improve the productivity.
Argon arc straight seam welding machine: reliable digital controlled welding provides a high control precision to ensure the consistency and high quality of the sheet metal welding.
Aluminum profile manufacturing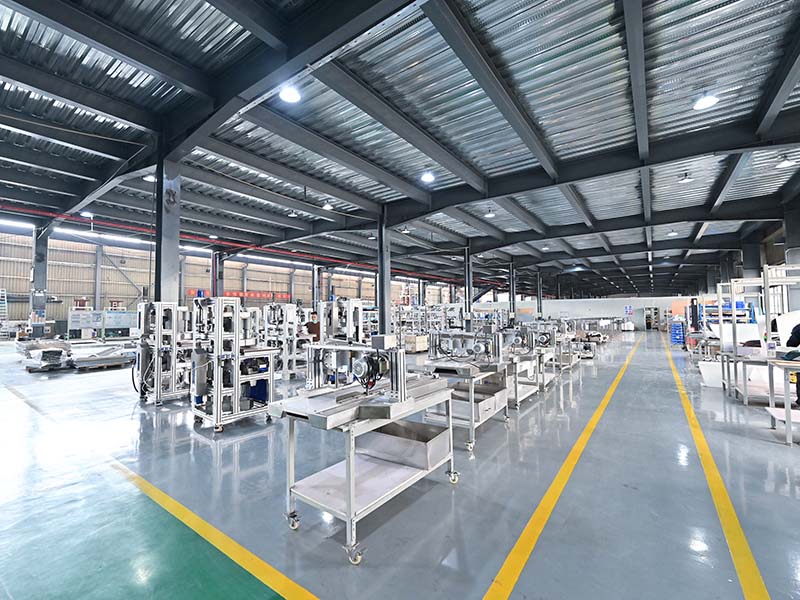 Aluminum profiles used in the refrigeration equipment are produced in our factory. Our factory has over 80 aluminum extrusion presses, with a capacity ranging from 3800T to 93500T. Besides, 5 electrophoresis coating lines, 12 powder coating lines and 3 fluorocarbon painting lines are equipped for surface treatment and finishing of the aluminum profile and sheet metal to provide superior quality aluminum profiles for batch-production of ice machines.
To ensure stable and reliable running of the refrigeration equipment, Icesource's manufacturing workshop is equipped with high precision CNC machining centers and large CNC machine tools to guarantee the consistency of the size of a batch of parts. They process all kinds of parts for our refrigeration equipment. These high precision and complex parts greatly improve the stability of the refrigeration equipment. At the same time, this brings convenience to the new product development and model change. For example, to change the shape and size of a part, you only need to modify the part processing program.
Finished-product warehouse